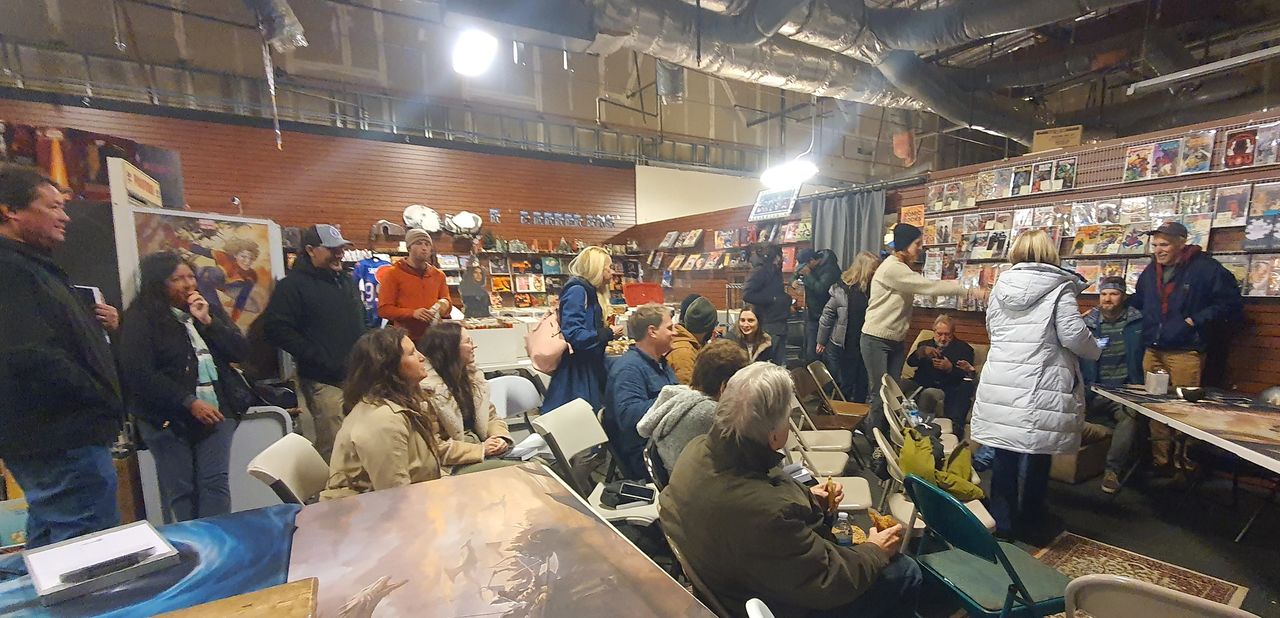 Upstart Indie publisher, Polyverse Publishing has: "taken traditional book signing to the next level for their event," said one guest during the celebration and reading on Feb. 25th at Dream World Collectibles in La Cumbre Plaza, Santa Barbara.
Between 50-60 people attended the event, many more than could fit in a smaller bookstore. With people standing in line to meet the author and take a picture, the warehouse-sized comic shop was the perfect match for the punk fantasy book, The Hollows.
Dream World Collectibles provided the crowd with chairs, tables, and free snacks as the event began. Surrounded by art, posters, comics, and more, attendees ventured down in the rainy, cold night to hear a Q&A session between author, Efren Stat (aka Guy Galzerano) and his publisher Louis Force Torres.
"The author not only gave a reading and a bit of insight into the creative process but surprised everyone with a reading from his second book, Son of Sun," Said another guest. "I am thrilled I came out."
With the questions and answers, others asked about the writing style, and if Catcher in the Rye was an influence. Efren Stat responded that, in fact, it was!
Motivations for the characters, inspirations for the positive environmental themes, and questions about universe-building came hard and fast.
"I have done signing events before but haven't seen anything like this one," said Louis, founder of Polyverse Publishing. "With snow on the mountains and a gloomy sky, I was a little worried it would affect the turnout. However, it fits the themes of living tree armies, skeleton soldiers, and modern-day pirates perfectly. Turns out that the guests thought so as well."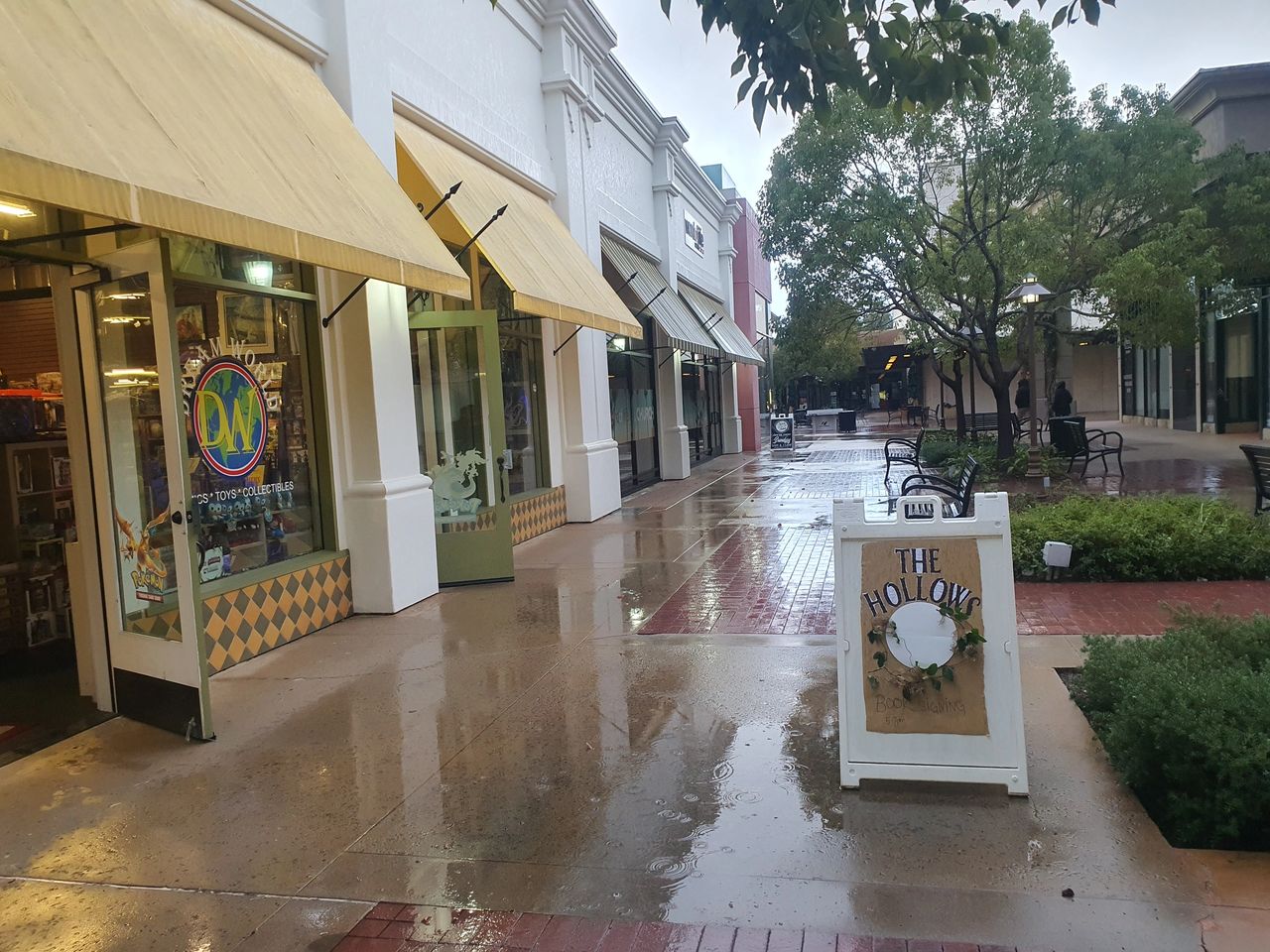 With plenty of parking in La Cumbre, it was good to give some life to a usually quiet area. If you haven't purchased a copy yet, you can get one here.